Courses Available for All Levels - Beginner to Advanced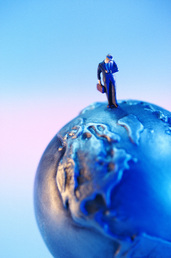 See our schedule of LIVE online courses below
These courses can be viewed from anywhere in the world with an internet connection. They are instructed by international trade experts with real-world experience that will be able to answer your questions live and help you understand the complicated subjects of international trade.
April 2018
Globaliz
Exporting to Brazil
Tuesday, April 10, 2018 from 12:00 PM to 1:00 PM PDT
Brazil is a large, diversified economy with a growing middle class and an appetite for American products. Brazil offers U.S. companies many opportunities to export their goods and services. This webinar will cover the opportunities and challenges that companies may face in Brazil and will include strategies for entering the market.
​
Register Here
EU Product Standards: How to Get a CE MarkThursday, April 12, 2018 from 8:00 AM to 9:30 AM PDT
Obtaining a CE Mark is a complicated process but is required in order to sell your products in the European market. To help you access the EU market, WTRI will be hosting a 90-minute webinar with our guest speaker from the U.S. Department of Commerce. This session will explain how to obtain a CE Mark.
Register Here
Export Controls and ComplianceMonday, April 16, 2018 from 8:00 AM to 9:00 AM PDT
With our guest from the U.S. Department of Commerce, learn what every exporter needs to know about export compliance and licensing. This one-hour webinar will cover U.S. export controls including Export Administration Regulations, ITAR, and Trade Sanctions.
Register Here

Operating in U.S. Foreign Trade ZonesWednesday, April 18, 2018 from 12:00 PM to 1:00 PM PST
The U.S. has many Foreign Trade Zones across the country that allow special privileges for importing, manufacturing, and exporting. These benefits, however, come with strict rules. This one-hour webinar will cover the basics including how FTZs work, and the benefits and rules for operating in an FTZ, helping your company evaluate the opportunity.
Register Here

Preparing for Global e-CommerceThursday, April 19, 2018 from 8:00 AM to 9:00 AM PDT
You've decided to start selling your products globally, marketing online to the large population that lives outside the U.S. But new opportunities bring new responsibilities. This webinar will provide information you will need to complete international online sales and explain how to integrate that information in your sales fulfillment process.
Register Here

Basic Export Documentation
Wednesday, April 25, 2018 from 8:00 AM to 9:00 AM PDT
Why pass up international sales because you don't know which documents or licenses are required? WTRI is presenting this one-hour webinar that will give you a good overview of the most commonly used documents in international trade.
Register Here
Win Contracts at the World Bank
Thursday, April 26, 2018 from 8:00 AM to 9:00 AM PDT
The World Bank is the largest development finance institution in the world and it awards millions of dollars in contracts every year for a wide variety of development projects. Learn how to find out about those projects and how your company can win contracts at the World Bank with the help of the U.S. Department of Commerce.
Register Here
---
Watch Free: Previous Training Presentations
IP Enforcement in China
Some U.S. companies, which neither manufacture nor sell in China, complain that their product is being counterfeited there. What is a SME to do when it has no presence in the China market? Please join us as Edouard Schmitt zur Hohe, a partner at the Beijing firm of Schmitt zur Hohe & Ferrante, explains enforcement strategies for companies which have no previous China connection. Held on Tuesday, November 22, 2011 at 10:00 am EDT.
To watch the presentation
click here
.